Best Reviewed Dinner Menu Items
Check out our Chef's creations here. We us the freshest local ingredients around Edmonton. Our menu entices many different palates for you to enjoy.

GRAPE TOMATO & BASIL BRUSCHETTA
With fresh focaccia bread.
Sea salt & cracked black pepper wings, served with veggies and ranch
Pan-fried in extra virgin olive oil with fine Grana Padano cheese, goat cheese vinaigrette & crispy lotus root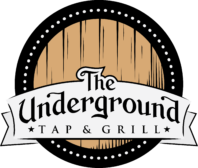 House-made kefir butter , fresh herbal oil, aged balsamic .
House made pork dumplings served with our signature chili sauce
Grilled bacon-wrapped avocados served with our signature chipotle lime aioli
Tenderloin steak bits with our secret spices blend, cooked to medium rare, side of garlic bread.
House-made pickled beets, wild arugula, roasted butternut squash, goat's cheese & toasted almonds with white wine balsamic
Grilled Chicken $5
Steak (Grilled to Perfection) $7
Grilled Tofu $4
Avocado $3
Medium grilled top sirloin steak, mixed greens, red onions, cherry tomatoes, pickled radishes & chimichurri sauce
MEDITTERREAN
CHICKEN SALAD
Kalamata olives, cucumber, tomato, avocado, fetta & crisp romaine.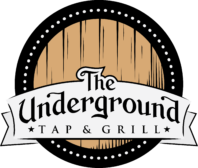 BUTTERNUT SQUASH WILD MUSHROOM RISOTTO
(Vegan available)
DRY AGED PICANHA STEAK 10oz.
Black garlic and truffle mashed, soubise sauce, black IPA glaze, lemon balm pesto .
GARLIC BROWN BUTTER TENDERLOIN
4 oz. Tenderloin, lime butter glazed Okinawan sweet potato mashed, charred brussels sprouts.
Sautéed green beans and carrots, mashed potato, cranberry duck jus.

.
PAN BROILED ATLANTIC SALMON FILLET
Lemon dill sauce, grilled rapini, sauteed gnocchi.
Pasta capellini, ragualla Bolognese.